Credit Union Junior Savers Week will take place on the 5th of Oct-11th Oct 2020 and the
aim is, as always, to encourage children aged 5-12 to save with the credit union.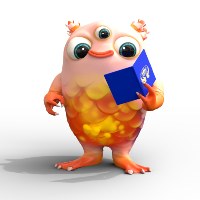 The design for this year's Junior Savers Week will follow the footsteps of our current NAC creative, but the word "Monster" has not been associated with it. Throughout the campaign, our very own Junior Saver, Bobbi, will appear in a Junior Savers Sticker Book, posters, leaflets and activities sheets, as well as social media posts and videos - to share her story about saving, and some great advice along the way. By using Bobbi, a charming character or 'fluent device' - just like our much-loved gaggle of monsters – we will hopefully see a big increase engagement and interaction with our youngest members.